The Clark Community Choir (Generations Singing Together) was formed in 2009, following the sad passing away of Robert Clark, founder of the St Ninian's Junior Concert Party in 1956 (see the full story on Robert Clark page).

It exists for anyone of any age, background or ability who enjoys singing whether they consider themselves to be a 'singaphobic', an expert or somewhere in between. No audition required. Our motto is "Generations Singing Together"

The ethos of the Clark Community Choir is to unite generations in a common purpose - singing popular music for pleasure!
"Intergenerational practice aims to bring people together in purposeful, mutually beneficial activities which promote greater understanding and respect between generations and contributes to building more cohesive communities. Intergenerational practice is inclusive, building on the positive resources that the younger and old have to offer each other and those around them" Centre for Intergenerational Practice: Beth Johnson Foundation, 2009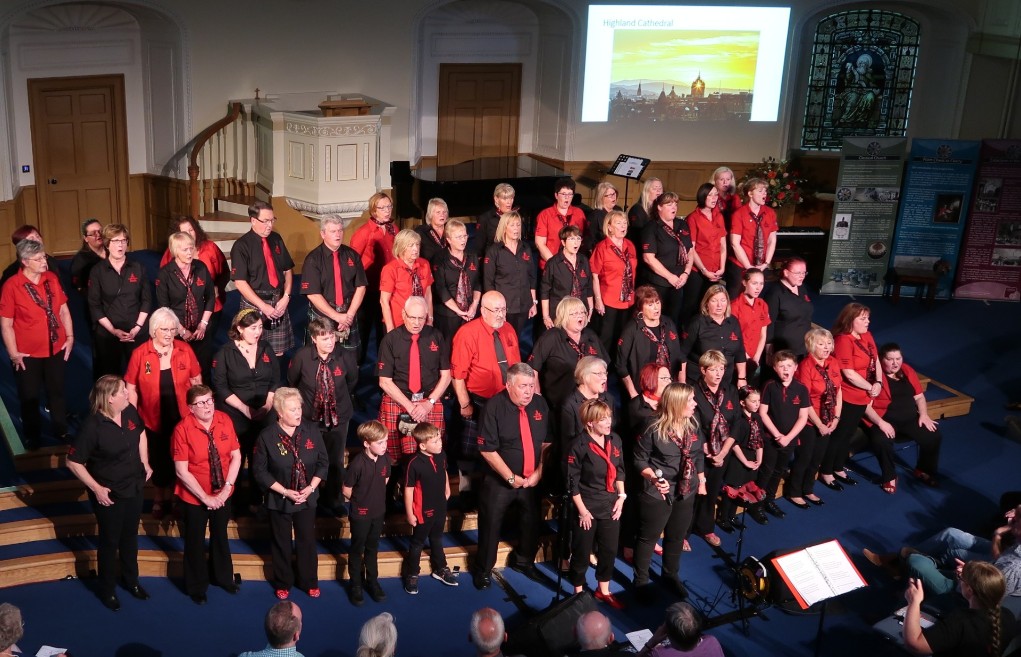 The Clark Community Choir performing
at the 2018 Edinburgh Festival Fringe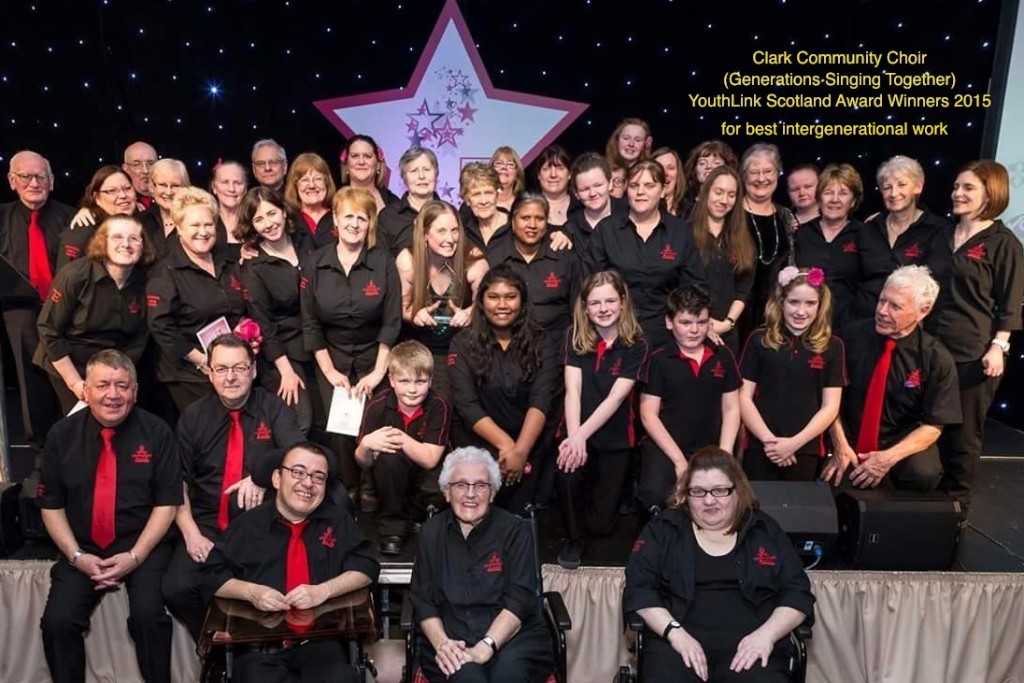 YouthLink Scotland Award Winners 2015
"GENERATIONS SINGING TOGETHER"